colors + soul satisfying stuff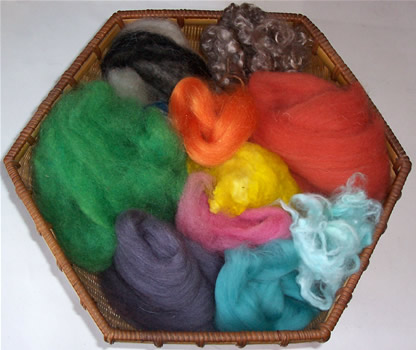 it's so great to be able to connect with so many people over fiber. i love the fact that i can obtain fibers from all over the world, and work with them in the comfort of my own home. small thing, perhaps, but i am very grateful!
colors are like food for me. i think of my eyes as eating color i guess :) to be able to speak with color as luscious language...there have been times in my life when just the thought of two colors together sustained me. i'm glad there's more that gives me joy now, but there was that time...
i was looking at typefaces yesterday and was reminded of an older life where i created art based on a designer's or art director's request. and i was speaking to a designer who felt the life being crushed out of him because a client was taking all the fun out of his design for a website. i was just struck with how happy i am to be able to create yarn and hats and whatnots that have only to please me. that they please others is nice too, but just being able to have absolute freedom of expression is one soul satisfying thought.
i hope that everyone gets to experience that about at least one thing in their life, whether it's cooking a meal, creating a garden, or arranging the contents of one's home/room in just the way she wants it.