i am camera
festivals!!!
i really love walking around and fondling all the wool and fibers at these places...i wish i had discovered them earlier in my life!
at the maine
common ground fair
this year, i purchased this great felted yarn from
Susanne Grosjean
.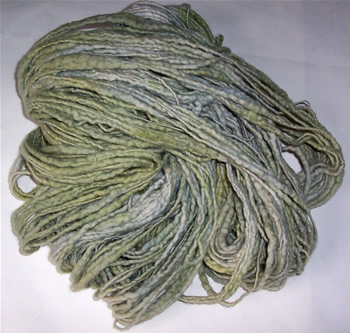 isn't it a luscious color and SOOOOOO soft!!! i'm always trying like heck to felt my yarn, because i really love the way it feels. (i know i could probably do it in a washing machine, but i don't have one...) so if you accidently felt your yarn, why don't you let me know~i'd probably like it!
and i'm planning to go to
rhinebeck
on saturday, the 21st, and i'm playing
le beengo rhinebeck
. maybe we'll see each other there? (i'll be the one fondling the felted yarn...)